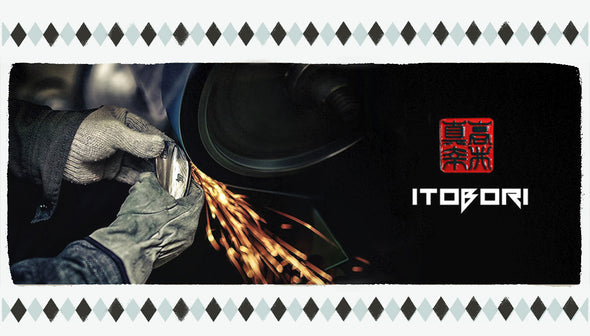 We proudly represent the products from Japan's MT Grind Studio – designed by Master Takai Mayuki. The main products will include custom ordered, handcrafted drivers, irons, wedges, and putters.
Across Asia, this specific line of products is widely known as 'Itobori' (in Japanese), which generally refers to the very first step of mastering golf products. One feature that distinguishes Itobori products from other Golf manufacturers is the unique design, which is marked by roughly cut edges and finishes.
That being said, the performance of Itobori golf products are also exceptional. For example, Itobori's irons and wedges have been proved to create incredibly soft impact feel, power, and perfect accuracy as well as much more backspin compared to other brands in the market.
Each single iron and wedge is handcrafted. These include lie and bounce options, weight of the club head, and the design and finish of the clubs. As all Itobori golf products are custom ordered and built, only a limited number of products see the market every year. We are proud to represent this special and unique line of products to global markets.